zmermaidmagick
This content is available with author subscription.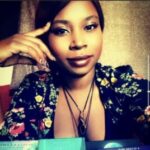 ZMermaidMagick
See Subscriptions
Performer is currently offline. Access is enabled: you can enter public room and wait for performer.
zmermaidmagick
Meta
Maximum viewers: 7 on August 17, 2023, 4:37 pm
Paid sessions: 0 private, 0 group. Logged days: 365
Profile Info
Quick Match
psychic reading
About Me
I'm an Ordained Minister Spiritual Life coach. I provide channeled messages through spirit.  I specialize in love, relationships, career, manifestation, moon magic, candle magic,spiritual development, and generational truama. I utilize tarot, runes and oracle to help guide the session. I  have helped many people  throughout the  past 19 years. There are Hurting people in the world who needs someone to listen, support, and help them navigate through the hard times, and explore gifts. It's my passion to share this energy. 
Private Chat
Moon Magic, Reiki, Love,Career. I'm a master manifester and can teach you the tools to manifesting the life you dream of. I'm a Certified spiritual Life Coach, I channel from spirit guides angels and ancestors. I'm genuine, compassionate, honest. I don't believe in misleading anyone, it goes against my agreement with higher power. If you want an honest reading call me!!!!
Schedule
Monday-Friday 12pm-2pm
Description
Zmermaidmagick is my avatar.
I am a lightworker which is a term used to describe an individual who is spiritually awakened and dedicated to spreading love, healing, and positive energy in the world.
I connect to spirit to channel messages that my viewers need to hear.
Tarot Readings
I provide tarot readings as well. I specialize in love, relationships, toxic relationships, as well as generational trauma and the impact it has on our everyday interactions. i also specialize in surviving toxic work environments.
Zmermaidmagick
Is here to help you with trauma and toxic relationship advice.
Recognize the signs of a toxic relationship: A toxic relationship is characterized by patterns of manipulation, control, emotional abuse, and disrespect.
It's important to identify the signs, such as constant criticism, gaslighting, lack of trust, and emotional or physical harm.
As a therapist and counselor i can provide you with valuable support in dealing with the trauma and complexities of a toxic relationship.
I can help you process your emotions, develop coping strategies, and empower you to make healthier choices for yourself.
Zmermaidmagick is online most days for short visits
please come visit my room whenever you see me online.
I give validation and proof of connection in Free Chat but personal questions and details are for private readings.
Check out the site Blog at our sister site – Journalof Mindfulness
Come see me at the times shown. If i'm not online join others at FreeChatpsychics (FCP)
Join the team at FreeChatpsychics on social Media:
Pictures
Loading Pictures...
zmermaidmagick: Send Question or Message
Login to send questions or messages!